The 100 best books of the 21st century – part 3
71.
Jimmy Corrigan: The Smartest Kid on Earth
by Chris Ware (2000)
At the time when Ware won the Guardian first book award, no graphic novel had previously won a generalist literary prize. Emotional and artistic complexity are perfectly poised in this account of a listless 36-year-old office dogsbody who is thrown into an existential crisis by an encounter with his estranged dad.
72.
The Age of Surveillance Capitalism
by Shoshana Zuboff (2019)
An agenda-setting book that is devastating about the extent to which big tech sets out to manipulate us for profit. Not simply another expression of the "techlash", Zuboff's ambitious study identifies a new form of capitalism, one involving the monitoring and shaping of our behaviour, often without our knowledge, with profound implications for democracy. "Once we searched Google, but now Google searches us."
73.
Nothing to Envy
by Barbara Demick (2009)
Los Angeles Times journalist Barbara Demick interviewed around 100 North Korean defectors for this propulsive work of narrative non-fiction, but she focuses on just six, all from the north-eastern city of Chongjin – closed to foreigners and less media-ready than Pyongyang. North Korea is revealed to be rife with poverty, corruption and violence but populated by resilient people with a remarkable ability to see past the propaganda all around them.
74.
Days Without End
by Sebastian Barry (2016)
In this savagely beautiful novel set during the Indian wars and American civil war, a young Irish boy flees famine-struck Sligo for Missouri. There he finds lifelong companionship with another emigrant, and they join the army on its brutal journey west, laying waste to Indian settlements. Viscerally focused and intense, yet imbued with the grandeur of the landscape, the book explores love, gender and survival with a rare, luminous power.
75.
Drive Your Plow Over the Bones of the Dead
by Olga Tokarczuk (2009), translated by Antonia Lloyd-Jones (2018)
In this existential eco-thriller, a William Blake-obsessed eccentric investigates the murders of men and animals in a remote Polish village. More accessible and focused than Flights, the novel that won Tokarczuk the Man International Booker prize, it is no less profound in its examination of how atavistic male impulses, emboldened by the new rightwing politics of Europe, are endangering people, communities and nature itself.
76.
Thinking, Fast and Slow
by Daniel Kahneman (2011)
The Nobel laureate's unexpected bestseller, on the minutiae of decision-making, divides the brain into two. System One makes judgments quickly, intuitively and automatically, as when a batsman decides whether to cut or pull. System Two is slow, calculated and deliberate, like long division. But psychologist Kahneman argues that, although System Two thinks it is in control, many of our decisions are really made by System One.
77.
Signs Preceding the End of the World
by Yuri Herrera (2009), translated by Lisa Dillman (2015)
Makina sets off from her village in Mexico with a package from a local gangster and a message for her brother, who has been gone for three years. The story of her crossing to the US examines the blurring of boundaries, the commingling of languages and the blending of identities that complicate the idea of an eventual return.
78.
The Fifth Season
by NK Jemisin (2015)
Jemisin became the first African American author to win the best novel category at the Hugo awards for her first book in the Broken Earth trilogy. In her intricate and richly imagined far future universe, the world is ending, ripped apart by relentless earthquakes and volcanoes. Against this apocalyptic backdrop she explores urgent questions of power and enslavement through the eyes of three women. "As this genre finally acknowledges that the dreams of the marginalised matter and that all of us have a future," she said in her acceptance speech, "so will go the world. (Soon, I hope.)"
79.
The Spirit Level
by Richard Wilkinson and Kate Pickett (2009)
An eye-opening study, based on overwhelming evidence, which revealed
that among rich countries, the "more equal societies almost always do
better" for all. Growth matters less than inequality, the authors
argued: whether the issue is life expectancy, infant mortality, crime
rates, obesity, literacy or recycling, the Scandinavian countries,
say, will always win out over, say, the UK.
80.
Stories of Your Life and Others
by Ted Chiang (2002)
Melancholic and transcendent, Chiang's eight, high-concept sci-fi stories exploring the nature of language, maths, religion and physics racked up numerous awards and a wider audience when 'Story of Your Life' was adapted into the 2016 film Arrival.
81.
Harvest
by Jim Crace (2013)
Crace is fascinated by the moment when one era gives way to another. Here, it is the enclosure of the commons, a fulcrum of English history, that drives his story of dispossession and displacement. Set in a village without a name, the narrative dramatises what it's like to see the world you know come to an end, in a severance of the connection between people and land that has deep relevance for our time of climate crisis and forced migration.
82.
Coraline
by Neil Gaiman (2002)
From the Sandman comics to his fantasy epic American Gods to Twitter, Gaiman towers over the world of books. But this perfectly achieved children's novella, in which a plucky young girl enters a parallel world where her "Other Mother" is a spooky copy of her real-life mum, with buttons for eyes, might be his finest hour: a properly scary modern myth which cuts right to the heart of childhood fears and desires.
83.
Tell Me How It Ends
by Valeria Luiselli (2016), translated by Luiselli with Lizzie Davis (2017)
As the hysteria over immigration to the US began to build in 2015, the Mexican novelist volunteered to work as an interpreter in New York's federal immigration court. In this powerful series of essays she tells the poignant stories of the children she met, situating them in the wider context of the troubled relationship between the Americas.
84.
The Cost of Living
by Deborah Levy (2018)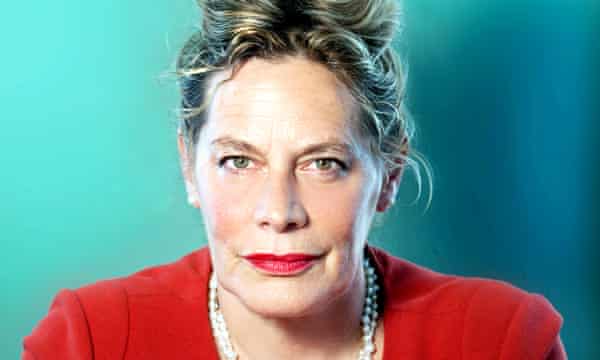 "Chaos is supposed to be what we most fear but I have come to believe it might be what we most want … " The second part of Levy's "living memoir", in which she leaves her marriage, is a fascinating companion piece to her deep yet playful novels. Feminism, mythology and the daily grind come together for a book that combines emotion and intellect to dazzling effect.
85.
The God Delusion
by Richard Dawkins (2006)
A key text in the days when the "New Atheism" was much talked about, The God Delusion is a hard-hitting attack on religion, full of Dawkins's confidence that faith produces fanatics and all arguments for God are ridiculous. What the evolutionary biologist lacks in philosophical sophistication, he makes up for in passion, and the book sold in huge numbers.
86.
Adults in the Room
by Yanis Varoufakis (2017)
This memoir by the leather-jacketed economist of the six months he spent as Greece's finance minister in 2015 at a time of economic and political crisis has been described as "one of the best political memoirs ever written". He comes up against the IMF, the European institutions, Wall Street, billionaires and media owners and is told how the system works – as a result, his book is a telling description of modern power.
87.
Priestdaddy
by Patricia Lockwood (2017)
This may not be the only account of living in a religious household in the American midwest (in her youth, the author joined a group called God's Gang, where they spoke in tongues), but it is surely the funniest. The author started out as the "poet laureate of Twitter"; her language is brilliant, and she has a completely original mind.
88.
Noughts & Crosses
by Malorie Blackman (2001)
Set in an alternative Britain, this groundbreaking piece of young adult fiction sees black people, called the Crosses, hold all the power and influence, while the noughts – white people – are marginalised and segregated. The former children's laureate's series is a crucial work for explaining racism to young readers.
89.
Bad Blood
by Lorna Sage (2000)
A Whitbread prizewinning memoir, full of perfectly chosen phrases,
that is one of the best accounts of family dysfunction ever written.
Sage grew up with her grandparents, who hated each other: he was a drunken philandering vicar; his wife, having found his diaries,
blackmailed him and lived in another part of the house. The
author gets unwittingly pregnant at 16, yet the story has a happy
ending.
90.
Visitation
by Jenny Erpenbeck (2008), translated by Susan Bernofsky (2010)
A grand house by a lake in the east of Germany is both the setting and main character of Erpenbeck's third novel. The turbulent waves of 20th-century history crash over it as the house is sold by a Jewish family fleeing the Third Reich, requisitioned by the Russian army, reclaimed by exiles returning from Siberia, and sold again.
91.
Light
by M John Harrison (2002)
One of the most underrated prose writers demonstrates the literary firepower of science fiction at its best. Three narrative strands – spanning far-future space opera, contemporary unease and virtual-reality pastiche – are braided together for a breathtaking metaphysical voyage in pursuit of the mystery at the heart of reality.
92.
The Siege
by Helen Dunmore (2001)
The Levin family battle against starvation in this novel set during the German siege of Leningrad. Anna digs tank traps and dodges patrols as she scavenges for wood, but the hand of history is hard to escape.
93.
darkmans
by Nicola Barker (2007)
British fiction's most anarchic author is as prolific as she is playful, but this freewheeling, visionary epic set around the Thames Gateway is her magnum opus. Barker brings her customary linguistic invention and wild humour to a tale about history's hold on the present, as contemporary Ashford is haunted by the spirit of a medieval jester.
94.
The Tipping Point
by Malcolm Gladwell (2000)
The New Yorker staff writer examines phenomena from shoe sales to crime rates through the lens of epidemiology, reaching his own tipping point, when he became a rock-star intellectual and unleashed a wave of quirky studies of contemporary society. Two decades on, Gladwell is often accused of oversimplification and cherry picking, but his idiosyncratic bestsellers have helped shape 21st-century culture.
95.
Chronicles: Volume One
by Bob Dylan (2004)
Dylan's reticence about his personal life is a central part of the singer-songwriter's brand, so the gaps and omissions in this memoir come as no surprise. The result is both sharp and dreamy, sliding in and out of different phases of Dylan's career but rooted in his earliest days as a Woody Guthrie wannabe in New York City. Fans are still waiting for volume two.
96.
A Little Life
by Only Yanagihara (2015)
This operatically harrowing American gay melodrama became an unlikely bestseller, and one of the most divisive novels of the century so far. One man's life is blighted by abuse and its aftermath, but also illuminated by love and friendship. Some readers wept all night, some condemned it as titillating and exploitative, but no one could deny its power.
97.
Harry Potter and the Goblet of Fire
by JK Rowling (2000)
A generation grew up on Rowling's all-conquering magical fantasies, but countless adults have also been enthralled by her immersive world. Book four, the first of the doorstoppers, marks the point where the series really takes off. The Triwizard Tournament provides pace and tension, and Rowling makes her boy wizard look death in the eye for the first time.
98.
The Girl With the Dragon Tattoo
by Stieg Larsson (2005), translated by Steven T Murray (2008)
Radical journalist Mikael Blomkvist forms an unlikely alliance with troubled young hacker Lisbeth Salander as they follow a trail of murder and malfeasance connected with one of Sweden's most powerful families in the first novel of the bestselling Millennium trilogy. The high-level intrigue beguiled millions of readers, brought "Scandi noir" to prominence and inspired innumerable copycats.
99.
Broken Glass
by Alain Mabanckou (2005), translated by Helen Stevenson (2009)
The Congolese writer says he was "trying to break the French language" with Broken Glass – a black comedy told by a disgraced teacher without much in the way of full stops or paragraph breaks. As Mabanckou's unreliable narrator munches his "bicycle chicken" and drinks his red wine, it becomes clear he has the history of Congo-Brazzaville and the whole of French literature in his sights.
100.
I Feel Bad About My Neck
by Nora Ephron (2006)
Perhaps better known for her screenwriting (Silkwood, When Harry Met Sally, Heartburn), Ephron's brand of smart theatrical humour is on best display in her essays. Confiding and self-deprecating, she has a way of always managing to sound like your best friend – even when writing about her apartment on New York's Upper West Side. This wildly enjoyable collection includes her droll observations about ageing, vanity – and a scorching appraisal of Bill Clinton.
Related:
Source: best books of the 21st century